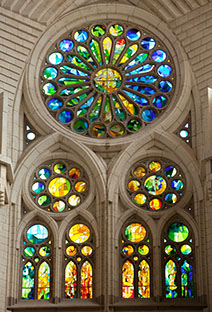 An arrangement of blue cathedral has been created for band and is now available for rental through Lawdon Press.  Higdon is thrilled that Assistant Director Major Ryan J. Nowlin of "The President's Own" U.S. Marine Band arranged the work, and has given his permission for it to be performed by bands around the world.  Scores can be purchased through this website and rental quotes can be obtained by emailing lawdonpress@aol.com. 
Higdon's Music Choreographed by Pennsylvania Ballet

Program Streams May 27-June 2, 2021

Choreographers Meredith Rainey, Russell Ducker and Juliano Nunes have created an evening of ballet featuring Higdon's music. The program will be streamed online and more information can be found on the website of the Pennsylvania Ballet.
NEW RELEASES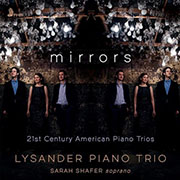 Lawdon Press is pleased to announce the world premiere recording of Higdon's Love Sweet.  This recording was made with the Lysander Piano Trio and Sarah Shafer, soprano.  This recording is available now for streaming on Spotify and Amazon. On January 8, the CD can be purchased on firsthandrecords.com and amazon.com.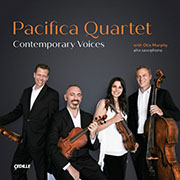 Lawdon Press is pleased to announce this new recording of Voices.  Higdon has enjoyed a working relationship with this terrific quartet for the past three decades and she is honored to be a part of this CD which includes works by women Pulitzer Prize winners. This recording is available on cedillerecords.org and amazon.com.